Hola!
Kolmas peruukki jonka tilasin
matkalle
, osoittautui olemaan täysi katastrofi! Hius oli kammottavaa, muotoilu amatöörimäinen ja väri kamalan luonnoton. Olin ensin aika uusavuton enkä oikein tiennyt miten voisin muotoilla synteettistä hiusta tuhoamatta sitä.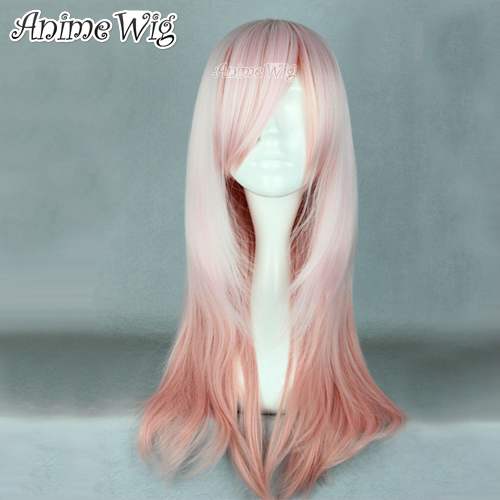 (Original photo on Ebay|Ebayn alkuperäinen myyntikuva)
So my third wig I ordered for the trip to Riga turned out to be a disaster at first. The design, the hair, the color, the cut. All just one big mess. At first I was all helpless of what can I do to fix a synthetic wig.
Tässä on peruukki salamalla kuvattuna sellaisenaan kuin se oli kun sen paketista avasin. Aivan kamala.
Here is the wig as I got it. No styling with the harsh flash light with no mercy. Terrible.
Otin riskin ja suoristin peruukkia 20 minuuttia 180 asteessa. Kaksihaaraisia tuli hieman, mutta ne jotenkin luonnollistivat peruukkia. Suoristin söi myös hieman väriä ja teki siitä jälleen paremman näköisen. Kiiltoa katosi huomatavasti. Tässä peruukki on muotoiltuna ja leikattuna uuteen loistoon. Kuva salamalla.
I took a risk and straightened the wig with 180 temperature. It's perfectly fine. The air did cut a little but only to look a lot better. Also the heat took off the bad color and the shine. In these pictures I took the photo with flash again.
Ei salamaa.
With no flash outdoor.
Tässä kuva kollaasi muutoksesta. Mitä tuumitte? Joskus riskin otto kannattaa. Laitoin kyllä viestiä myyjälle ja vaadin hieman rahan palautusta, mutta kyllä tämä ainakin kuvauskelpoinen on nyt. Tiedä onko arkikäyttöön, otsatukka ei ole luonnollinen. Sitä ei kunnolla voinut ohentaa.
Here the final result. What you think? I am totally gonna ask for money refund tough!