I'd actually have a lot of sponsor things to do, but they are gonna have to wait a while now!
I wanted to show you think new wig I ordered from Ebay, a big suprise. It was kinda badly different from the product picture. I got really mad and got into a huge fight with the seller, but it will be alright!
The last short wig got me inspired to get more short wigs. And as the winter is coming I wanted the color to be icy and cold like snow. So I ended up to this purple silver wig. I was suppose to look like this..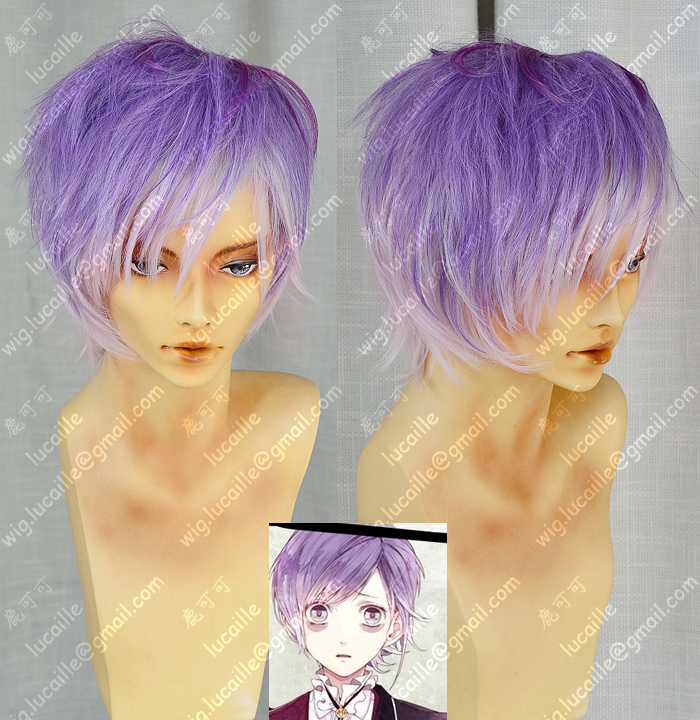 ..But a big suprise it ended up to be like this..
..depressing right? Here happened a very simple mistake when you buying things from ebay.
RULE NUMBER 1 - DON'T BUY IF THE NAMES AND COPY RIGHTS ON THE PHOTO WON'T MATCH WITH THE SELLERS STORES NAME!
Don't buy from this seller
HERE
.
It's a good thing I've got use to handle this kind of cases and turn them to be wearable in the end!
When you make a mistake and get a wig that is not as you expected, and you don't wanna go trough the bother of sending it back to the other side of the world. There really isn't much to loose if you try cut it and style it over your self.
As you can see the result is now not nearly as bad as it was!
The bangs are shorter now so that the hair is not on my eyes all the time. I also cut off almost all of the purple, and made is more silver like with a little rids of purple hair. I still think this wig won't do without a hat! Haha!
Now I like this wig and it goes perfectly for a little Japan-Go-Go style!
What you guys think?
What have you done if your wig shopping's gone wrong?